Best Gaming Mice Under $100 (Budget Friendly)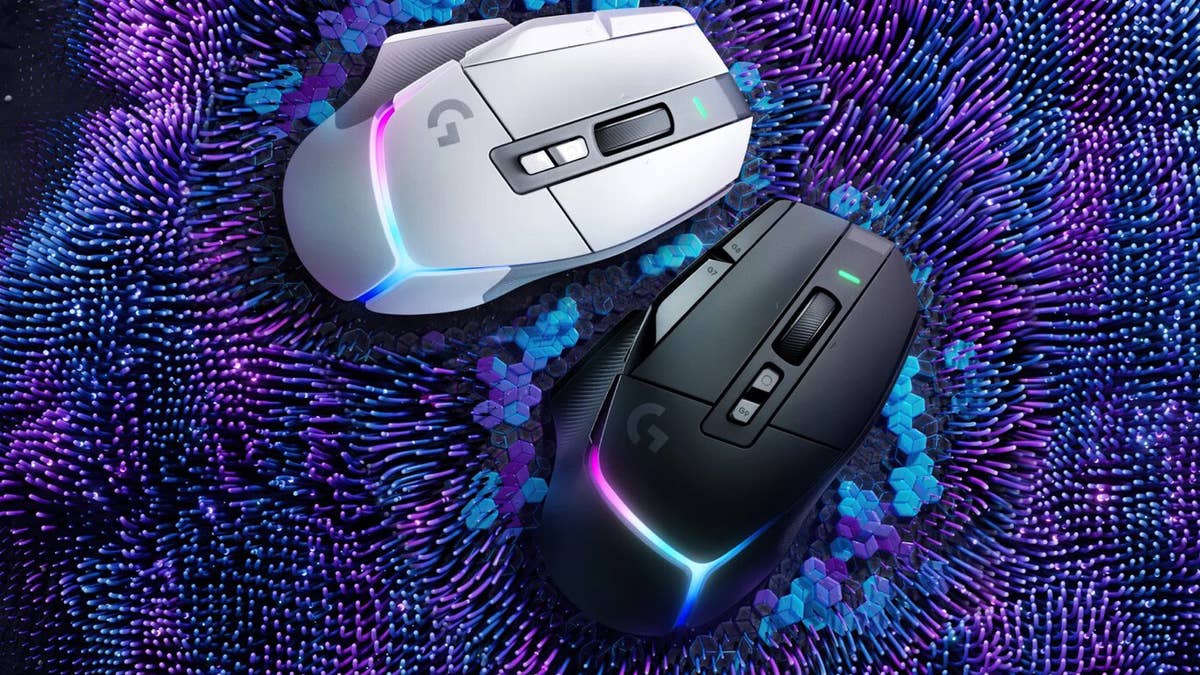 Are you searching for an affordable gaming mouse to dominate first-person shooter games? Look no further! In this list, we will showcase some of the top wireless mice under $100. In recent years, first-person shooter games have become incredibly popular, especially on the PC platform. As a result, gaming mice have gained significant traction among gamers.
While it's true that skill can compensate for subpar peripherals in some cases, investing in a quality mouse can greatly enhance your gaming experience and performance, even on a budget of under $100. Fortunately, there is a wide range of budget-friendly gaming mice available on the market. You don't necessarily need to spend a fortune on a gaming mouse, as there are plenty of options to choose from.
That's why we have compiled a list of the best gaming mice you can find within the $100 price range. Whether you prefer affordability, quality, lightweight design, wireless functionality, or competitive features, we have got you covered.
The recent trend of lightweight and wireless gaming mice, popularized by companies like Finalmouse, has revolutionized the PC gaming scene. While earlier wireless mouse options faced connectivity issues, bulky designs, and exorbitant price tags, the emergence of new brands and intense competition has completely changed the perception of wireless gaming mice.
Thanks to fierce competition, particularly from the Chinese market, wireless mice have become more affordable without compromising on performance or build quality. This means that you can now find exceptional wireless gaming mice for hardcore gaming, all for under $100.
Why go wireless?
With the increasing number of players adopting low sensitivity settings, the demand for wireless gaming mice has skyrocketed. It has become an obvious choice for many gamers. Additionally, the advancements in wireless mouse sensor technology have bridged the gap between wireless and wired mice, making the difference virtually negligible.
Gaming Mice Under $100: An Overview
Gaming mice under $100 offer a balance between affordability and functionality, making them an attractive choice for gamers on a budget. These mice are designed to deliver precise tracking, ergonomic comfort, customizable features, and durable build quality—all without breaking the bank.
Benefits of Gaming Mice Under $100
Investing in a gaming mouse under $100 can bring several benefits to your gaming experience. Let's explore some of the advantages that these budget-friendly mice offer:
Enhanced Precision and Responsiveness
Gaming mice under $100 often feature advanced sensors and high DPI (dots per inch) capabilities, providing precise tracking and responsiveness. This allows you to have better control over your in-game movements, resulting in improved accuracy and aiming.
Ergonomic Design for Comfort
Many gaming mice under $100 prioritize ergonomic design to ensure long-lasting comfort during extended gaming sessions. These mice often feature contoured shapes, customizable grips, and intuitive button placements, reducing hand fatigue and promoting a more enjoyable gaming experience.
Customization Options
Despite their affordable price range, gaming mice under $100 often come with customizable features. These may include programmable buttons, adjustable DPI settings, customizable RGB lighting, and software suites that allow you to fine-tune the mouse's performance to suit your preferences.
Durability and Build Quality
While gaming mice under $100 may not have the premium materials of higher-priced counterparts, they still offer solid build quality. These mice are designed to withstand the rigors of gaming, ensuring they can endure rapid movements, button clicks, and the occasional rage-induced grip.
Factors to Consider When Choosing a Gaming Mouse Under $100
When selecting a gaming mouse under $100, there are several factors to consider. Let's take a look at the most important ones:
Sensor Technology
The sensor technology used in a gaming mouse plays a crucial role in its performance. Optical sensors are commonly found in budget-friendly gaming mice and offer reliable tracking. However, for more precise and accurate tracking, consider a mouse with a high-quality laser or hybrid sensor.
DPI Range
DPI refers to the sensitivity of a gaming mouse. A higher DPI setting allows for faster cursor movements, while a lower DPI setting provides greater precision. Look for a mouse that offers a wide range of DPI options, allowing you to customize the sensitivity based on your preferences and gaming style.
Programmable Buttons
Gaming mice under $100 often come equipped with programmable buttons. These additional buttons can be assigned to various in-game commands, macros, or shortcuts, giving you quick access to essential functions without the need to reach for your keyboard.
Ergonomics and Comfort
Since gaming sessions can last for hours, it's essential to choose a mouse that offers ergonomic comfort. Consider the size and shape of the mouse, as well as the materials used in its construction. Look for mice with textured grips and contoured designs that fit comfortably in your hand.
Connectivity Options
Most gaming mice under $100 connect via USB, but it's worth checking whether the mouse offers any additional connectivity options. Some mice support wireless connections, allowing for greater freedom of movement without the hassle of cables.
Best Wireless Gaming Mouses Under $100
1. Razer DeathAdder Essential
The DeathAdder Essential by Razer is a gaming mouse that shares similarities with the Rival 3 while being both basic and budget-friendly. This mouse, however, is manufactured by Razer. In terms of design, the DeathAdder Essential features a more ergonomic and curvier shape compared to the Rival 3. It also includes a rubber grip on the right thumb area, providing additional stability and control.
While it has 5 buttons instead of 6, all of them can be programmed and remapped, including the option to assign macro functions. The optical sensor of this mouse allows for sensitivity adjustment up to 6,400 DPI. In summary, the Razer DeathAdder Essential is a reliable gaming mouse that falls well below the $100 price range and offers a comfortable ergonomic design.
2. Razer Orochi V2
Razer has introduced the Razer Orochi V2 as their most affordable wireless mouse, boasting exceptional performance that rivals its counterparts from Logitech. Its eggshell design, combined with a lightweight body and a high-quality sensor from Razer, has quickly made it a favorite among claw grip users worldwide. The outstanding build quality from Razer, along with its impressive battery life, positions it as an ideal mouse for a wide range of first-person shooter titles available today.
The lightweight and ergonomic eggshell shape of the Orochi V2 caters particularly well to fast-paced and action-focused games, where precise and swift mouse movements are essential to track opponents accurately. This design allows gamers to effortlessly maneuver their mouse, offering a distinct advantage in competitive gameplay.
When it comes to the buttons, Razer has implemented their second-generation mechanical switches instead of their newer laser switches. These mechanical switches provide a more tactile and responsive click, making them particularly well-suited for FPS games where quick and precise clicking is crucial.
Overall, the Razer Orochi V2 stands out as a remarkable wireless gaming mouse, offering top-notch performance at an affordable price point. Its combination of ergonomic design, lightweight construction, solid sensor, and impressive battery life make it an excellent choice for gamers seeking a competitive edge in first-person shooter games.
3. SteelSeries Rival 600
If you're a competitive gamer seeking full control over your gaming device, the SteelSeries Rival 600 is an excellent choice for the best gaming mouse under $100. While its design may not be as sleek as the Rival 3, it offers optimal support for your palm, ensuring a comfortable grip during intense gaming sessions. The addition of silicon side grips further enhances comfort and control.
One standout feature of the Rival 600 is its modular weight system. With four removable weights on each side of the mouse, you can customize the weight distribution to suit your preferences. The mouse weighs a maximum of 129 grams, allowing you to fine-tune it to your perfect balance.
The sensor in the Rival 600 is a custom offering by SteelSeries called TrueMove 3. With a maximum CPI of 12,000, a speed of 350 ips, and 1-to-1 tracking, this sensor provides exceptional accuracy, making it perfect for esports games. However, what sets this mouse apart is the second lift-off sensor. This feature enhances control and stability when lifting and repositioning the mouse, particularly useful for low sensitivity gameplay in competitive FPS games like Valorant. The lift-off sensor is paired with a configured center of gravity, making mouse lift-offs easier and more precise.
In terms of additional features, the Rival 600 offers customizable RGB lighting and seven programmable buttons. Notably, three of the buttons are located on the left side of the mouse for convenient control with your thumb.
Overall, the SteelSeries Rival 600 excels as a gaming mouse under $100, particularly for competitive gamers. Its focus on control, comfort, and accuracy, coupled with its customizable features, make it an excellent choice for those who demand high-performance peripherals.
4. Pulsar Xlite V2 Wireless
If you're on a tight budget, look no further than Pulsar's impressive mouse that can fulfill most of your needs. Remarkably, Pulsar has managed to create a lightweight wireless mouse that incorporates flagship components such as a high-quality sensor, Kailh 8.0 GM switches, a 59gm body, solid build quality, and satisfactory battery life, all while keeping the cost relatively low compared to its more expensive counterparts. Pulsar has truly hit the mark with this one.
Notably, Pulsar has implemented the renowned ergonomic shape from Zowie in their mouse, making it highly appealing to players who prioritize ergonomic design. However, it's important to mention that the honeycomb aesthetic of the mouse may not be desirable for some users, as it can accumulate dust over long-term use.
That being said, when considering the price-to-performance ratio, it's difficult to find a better offering than what Pulsar has achieved at this price point. The mouse's feature set is exceptional for most grip-style users, making it an attractive option for those seeking a budget-friendly solution.
5. Razer Viper Mini
For a more premium yet affordable option, the Razer Viper Mini is an excellent choice. It combines the best features of both the Razer Viper and the Razer Viper Ultimate at a much more affordable price point. While the Viper Mini is 10% smaller in overall build, it still offers a comfortable experience for users with a claw grip. If you have larger hands and prefer palm grips, we would recommend the Razer Viper, which is priced at $79.99 and provides a more comfortable grip for such users.
The Razer Viper Mini maintains a lightweight design, weighing only 61 grams, and shares a similar aesthetic to the Viper line of mice. It includes PTFE feet for smooth gliding across surfaces. Some design differences include the addition of a DPI button in the middle, the removal of buttons on the right side of the mouse, which may limit usability for left-handed users, and extra RGB lighting underneath the mouse.
The Viper Mini offers a range of features expected from a Razer mouse. It includes Chroma RGB support with extensive customization options, adjustable DPI settings of up to 8,500, and six programmable buttons with macro functionality.
Overall, the Razer Viper Mini provides a premium gaming experience at an affordable price. It combines the best elements of the Razer Viper series while offering a smaller form factor, making it a suitable choice for claw grip users seeking a high-quality mouse.
6. Glorious Model O Wireless
While Glorious wasn't the pioneer of the lightweight wireless gaming mouse trend, they made a significant impact by providing affordable options to the market. As a result, the brand swiftly gained popularity among PC gamers due to its cost-effective approach to peripherals. Glorious initially introduced their Model O lineup, which consisted of wired lightweight gaming mice. However, as the demand for wireless mice grew, Glorious responded by releasing the Model O Wireless, which offers solid wireless performance while remaining under $100.
The Model O Wireless weighs less than 70 grams, and the smaller versions are even lighter, coming in at around 65 grams. In terms of performance, Glorious equips the mouse with the next-generation BAMF sensor, which is optimized for long battery life while providing wireless functionality.
7. SteelSeries Rival 3
Let's start with the classic and reliable SteelSeries Rival 3 gaming mouse. If you're looking for a no-frills, wired mouse from a trusted brand, look no further. The Rival 3 features a simple and ergonomic design with clean and solid surfaces, weighing in at 77 grams. While the cable and feet of the mouse are on the basic side, they still offer decent performance. The cable may be noticeable during use, but it shouldn't disrupt your gaming sessions, and the gliding experience is smooth enough for seamless movement.
The Rival 3's features are relatively limited but effective. It offers six programmable buttons, a sensor capable of up to 8500 CPI, and customizable RGB lighting that can be adjusted using the official SteelSeries software. Overall, for a gaming mouse on a budget, the Rival 3 is the ideal choice to consider. If you prefer a wireless option, there is also a wireless version available for an additional $20, or you can explore the newer Rival 5 model for an extra $30 if you're looking for something more advanced.
8. Logitech G305/G304 LIGHTSPEED Wireless Gaming Mouse
Logitech made a significant impact on the market with the G304/G305, a wireless gaming mouse that offers impressive performance without breaking the bank. While it may not be the lightest mouse available, it remains an excellent choice for those looking to transition from a wired to a wireless mouse. The freedom of a wireless gaming mouse is truly captivating, to the point where most players won't want to go back to using wired alternatives. As first-person shooter games like Apex Legends, VALORANT, Overwatch, and CSGO continue to gain popularity, the demand for budget-friendly and reliable wireless mice has also increased.
Logitech ensures top-notch sensor performance with its industry-leading HERO sensor, which is known for its endurance and accuracy. Additionally, by adjusting the battery mode, the weight of the mouse can be reduced to around 80 grams, making it ideal for FPS games in general.
9. Logitech G502 HERO
The G502 HERO is a classic gaming mouse that offers a multitude of buttons and features, making it a reliable choice for an under $100 gaming mouse. Its design immediately conveys its purpose as a gaming mouse, with 11 programmable buttons that can be customized to assign custom commands and stored in presets for easy switching. Additionally, it features a textured rubber grip for enhanced control, and the scrolling wheel can tilt in both directions for increased input options.
One of the standout features of the G502 HERO is its Hero sensor, which boasts an impressive DPI range of up to 25,600 and 1:1 tracking. While you may not necessarily need such high DPI settings, having a reliable and accurate sensor like the Hero sensor is always advantageous for gaming. Furthermore, the mouse includes modular weights that can be added underneath to adjust the overall weight by up to an additional 18 grams. It's worth noting that the G502 is already relatively heavy, weighing in at 121 grams.
In terms of RGB lighting, the G502 offers dedicated software that allows you to customize the lighting effects and synchronize them with other Logitech devices, providing a cohesive lighting experience across your setup.
10. Glorious Gaming Mouse – Glorious Model D
The Glorious gaming mice have gained considerable recognition in the market, particularly with the release of their Model O mouse. Following that success, they introduced the Model D, which offers a more ergonomic design. This honeycomb-style mouse is available in both matte and glossy finishes, with the glossy version being slightly more expensive. The design of the honeycomb shell helps keep the mouse lightweight, weighing in at just 69 grams. It features PTFE Glorious Skates feet, which provide an exceptionally smooth gliding experience. Additionally, the mouse comes with extra feet panels that can be applied for extended customization.
The Glorious Model D includes the Glorious Ascend cable, which is widely regarded as one of the best stock cables on the market. Despite being a wired mouse, the cable is designed in such a way that it feels almost wireless, ensuring minimal drag and interference during use. In terms of features, the mouse offers 6 customizable buttons with macro support, a 6-step DPI adjustment, polling rate controls, and RGB lighting that is compatible with Razer and Logitech keyboards.
For those who prefer lighter and smaller gaming mice, Glorious also offers the Model D-, which is essentially the same as the regular Model D but in a smaller and lighter form factor, all at the same price.
SteelSeries Aerox 3 Wireless
The SteelSeries Aerox 3 Wireless is undoubtedly one of the top lightweight wireless gaming mice available, priced just under $100. It inherits its shape and feel from the previously mentioned Rival 3 model. However, the Aerox 3 Wireless sets itself apart with its honeycomb design, strategically removing excess weight from the top and bottom of the mouse. The mouse features PTFE feet, which ensure smooth gliding and precise control.
In terms of features, the Aerox 3 Wireless offers customizable RGB lighting, a custom sensor capable of up to 18,000 CPI, a remarkable battery life of up to 200 hours, and the Quantum 2.0 Wireless technology for a reliable 2.4 GHz connection. It also supports Bluetooth 5.0 for added connectivity options. Additionally, the mouse is water and dirt resistant, providing protection despite the presence of numerous holes in the shell due to its honeycomb design.
It's important to note that being a wireless mouse contributes to its higher price point. However, there is a wired alternative available, priced $40 less than the wireless version. It's worth considering that the wired option utilizes a USB-C cable, which may not always be as comfortable to use as a wireless connection.
Frequently Asked Questions (FAQs)
Q: What are the best gaming mice under $100?
A: There are several great options for gaming mice under $100. Some popular choices include the Logitech G502 Hero, Razer DeathAdder V2, SteelSeries Rival 600, and Corsair M65 RGB Elite.
Q: Are gaming mice under $100 durable?
A: Yes, gaming mice under $100 are designed to be durable and withstand the demands of gaming. While they may not have the premium build materials of higher-priced mice, they still offer solid construction and can last for a long time with proper care.
Q: Can gaming mice under $100 be customized?
A: Absolutely! Many gaming mice under $100 come with customizable features such as programmable buttons, adjustable DPI settings, and RGB lighting. Some even offer dedicated software that allows you to personalize the mouse's performance and appearance.
Q: What is the importance of DPI in a gaming mouse?
A: DPI (dots per inch) determines the sensitivity of a gaming mouse. Higher DPI settings result in faster cursor movements, while lower DPI settings offer greater precision. The ability to adjust DPI allows you to find the perfect sensitivity that suits your gaming style and preferences.
Q: Can gaming mice under $100 improve my gaming performance?
A: Yes, investing in a gaming mouse under $100 can significantly enhance your gaming performance. These mice provide better tracking, improved ergonomics, and customization options, allowing you to have better control and accuracy in your gameplay.
Q: Where can I purchase gaming mice under $100?
A: You can find a wide range of gaming mice under $100 at various online retailers such as Amazon, Best Buy, and Newegg. Additionally, you can also check the official websites of popular gaming peripheral brands like Logitech, Razer, SteelSeries, and Corsair.
Conclusion
Choosing the right gaming mouse is essential for any gamer looking to enhance their gaming experience. With the wide variety of gaming mice available under $100, you don't have to break the bank to get a high-quality and feature-rich mouse. Consider the factors mentioned in this article, explore the options available, and select a gaming mouse that best suits your needs, preferences, and budget. Elevate your gaming sessions to new heights without emptying your wallet!